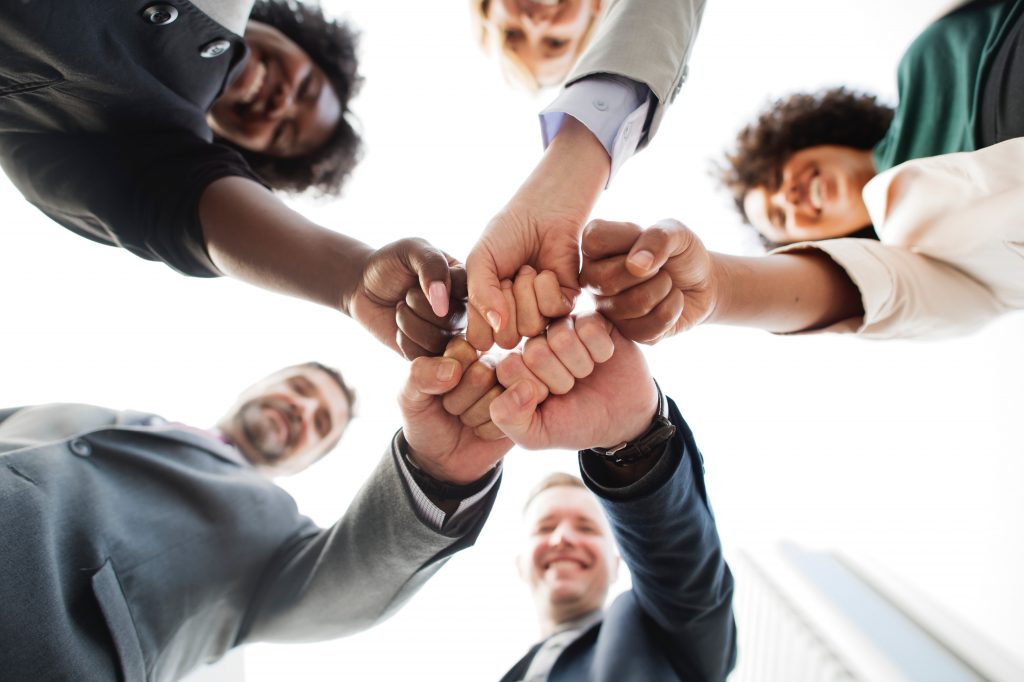 Newsletter: Progress in projects thanks to the research community and more opportunities to get involved
We're looking for more people to get involved in our programme activities, including a search for a new timesheet software tool and a virtual and augmented reality innovation community. Progress has been made in quite a few of our projects, thanks to engagement and involvement from the research community so we would like to welcome and encourage all to continue to engage with the programme.
Finally, our business case was successfully completed and submitted last week. We will learn whether it has been successful in mid-June, meaning more information on this will be outlined in the next newsletter.
Events
Reminder: Virtual and augmented reality innovation community event
We will soon be hosting our first meeting for a virtual and augmented reality innovation community, as part of the innovation community project.
We have set up a forum on Slido for ideas to make the community thrive and any questions you may have. If you are interested in the topic, we encourage you to get involved in the discussion, even if you can't physically attend. The purpose of this is so that discussions and ideas on the way forwards are driven by the community.
Simply visit Sli.do and type in #VRAR in the event code to join the discussion.
Posts can be left anonymously or with your name.
As part of the event, there will be people from the research community speaking about how they have used VR/AR in their research on topics such as pre-operation anxiety, musical performance and higher education, just to name a few.
Find out more about the event (including our speakers and confirmed structure of the day) and register your place:
Contact innovation@manchester.ac.uk if you have any queries about the project or the event.
News
Timesheet software testing opportunities – Enhancing support for research: End-to-end processes (Project A)
As part of the enhancing support for research project (Project A), we are selecting a new online tool for submitting timesheets where it is mandatory for research projects. The new software should provide the research community with an improved, user-friendly way of collecting and processing time sheet data which will benefit research and research support staff. It will also help to reduce the risk of failing to comply with funders, by helping to improve the quality of data which needs to be supplied to research funding bodies.
We would like to invite to the research community to get involved in the search for a suitable timesheet software.
To get involved or find out more, contact the project manager:
Research community making a difference
We would like to thank all staff across the University who got involved in our recent engagement workshops. Your invaluable feedback and ideas have helped shape projects within the programme. Output from the recent workshops for the compute capacity and resource project (Project M&K) in April will be used to determine what resources we buy for the 2019/20 academic year. Additionally, feedback from the same workshops in Autumn 2018 was used to buy new resources, which are now available. Thanks to the feedback we received, the research community will be benefitting from 20 state of the art Nvidia V100 Graphics Processing Units (GPUs), now available to Computational Shared Facility (CSF) users, in addition to 3 high memory nodes (1.5TB RAM), additional standard compute nodes and some cloud-based resources.
In addition, outputs from the recent workshops for the restricted data project (Project S) is being used to inform the design of the next phase of the project as it looks to build proof of concepts to test with the research community in the University. The workshops explored the Research Data Lifecycle and discussed the opportunities and occasional frustrations amongst groups. These were collated as problem statements, which highlighted the need for a restricted data service which is clear and transparent to use, can support collaboration while keeping data safe, and has the right guidance and support when applying for funding.
Further progress has also been made in two more of our projects, Professional Services for Research (Project B), and Implement a Costings Approach and Tool to Manage Grants (Project D). For both projects we have now identified tools that represent the needs of the University's research community. In Project B, we have identified a Competency Measurement Tool, and the Project D team have identified a Costing Tool, which had a wide range of inputs from researchers and administrative staff. Both project teams are now entering negotiations of contracts.