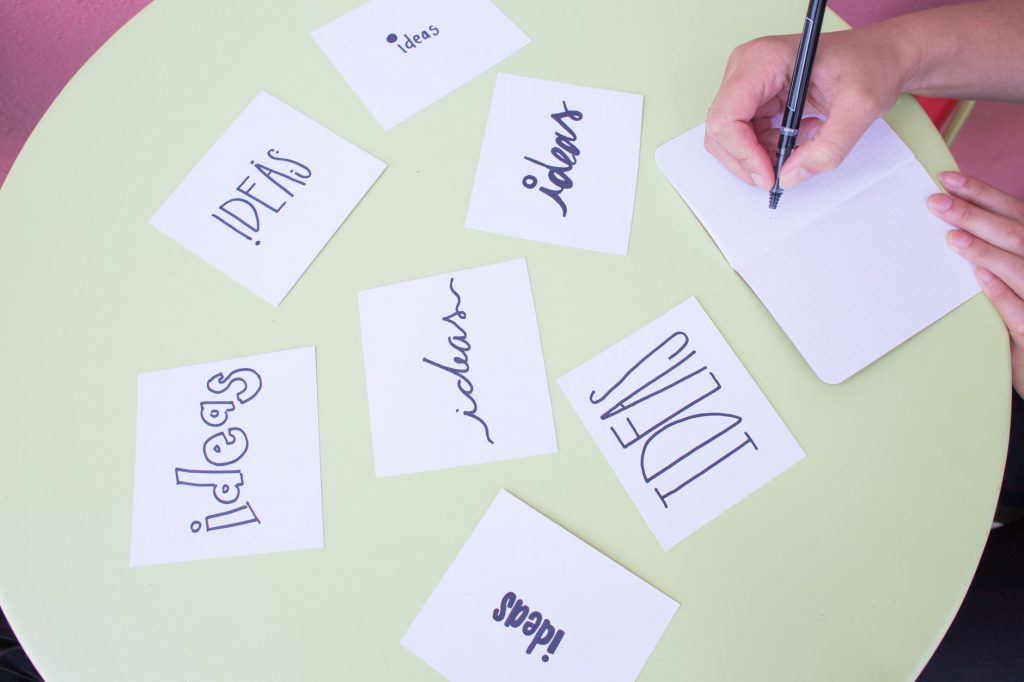 Newsletter: Last chance to submit your ideas and news on the first ever innovation community meeting
Events and opportunities to get involved 

Reminder: Closing soon – Submit your ideas for IT support for research
The call for ideas on infrastructure and applications to help support research will be closing on Friday 12 July. Make sure you submit your ideas before the deadline so they can be considered. To submit an idea, simply visit the link below.
The Research IT Strategy and Change Management Board (RITSCMB) would like to invite ideas for proposals to support new systems and hardware, provided by IT Services and Research IT, to support research in the next academic years.
The RITSCMB will strategically assess the prioritised ideas to see which ones can be developed into business cases or aligned with Research Lifecycle. There is no value limit on proposals, but funds are limited.
If you have any queries about this initiative, please contact Sarah.Franke@manchester.ac.uk
Reminder: Last chance to get involved – opportunities for timesheet software testing
We would like to remind you of the opportunity to get involved in the search for a suitable timesheet software. The deadline for registering your interest to get involved is Friday 28 June.
As part of the enhancing support for research project (Project A), we are selecting a new online tool for submitting timesheets where it is mandatory for research projects. The new software should provide the research community with an improved, user-friendly way of collecting and processing time sheet data which will benefit research and research support staff. It will also help to reduce the risk of failing to comply with funders, by helping to improve the quality of data which needs to be supplied to research funding bodies.
To get involved or find out more, contact the project manager:
Next Innovation Community Event – 3D Printing
Our next innovation community event will be based on the topic of 3D printing. We would like to invite current users and interested researchers to a meeting to discuss the use of 3D printing in research across the University. The idea of this community is to share experiences and common interests and discuss ways in which we can work together to better use available resources and generate a multi-disciplinary community that can collaborate internally to then apply for research funding collectively.
Register and find out more:
News
The First Virtual and Augmented Reality Innovation Community at the University of Manchester

On Monday 17 June, the Research Lifecycle Programme held our first innovation community event, focusing on the application and use of Virtual and Augmented Reality (VR/AR) across the University's research community. The event was very successful and well attended and we would like to extend our thanks to all those who came.
We began with a range of talks that displayed the scope and potential of VR/AR in The University of Manchester's research projects, with two talks each from FBMH, FSE and FHUM. The talks were given by PhD students and staff and covered a range of topics from pre-operative anxiety in children, composition in music, bridge inspections in engineering, perception of stability, and teaching and research in health and the geosciences. Please go to the Virtual & Augmented Reality webpage to see further details of the meeting and listen to the recording of the talks.
These talks were followed by lunch and an opportunity for all attendees to interact and meet new people also interested in, or already working with VR/AR in their research. Slido.com was used with the hashtag #VRAR as an interactive platform for staff to make recommendations regarding access to VR/AR technology across the university. This also included a discussion on how they wanted the innovation community to proceed. To keep the community in contact with each other, it was agreed to set up a Slack channel, which is open to anyone with an interest in VR/AR. Please email innovation@manchester.ac.uk if you would like to be added to this.
The next community meeting will be held in September and further details will be announced in future newsletters and on our RLP events page. The work being done on this project contributes towards the overarching RLP goal of increasing interdisciplinary networking and collaborative opportunities across the University's research community.
Dr Emma Finch, the lead of Project Q (Design a Research IT Innovation Community), intends to set up more innovation groups themed on the underlying technologies that are used across the university. If you would like any more information on her plans, or to make a recommendation of a good topic for a future community, then please contact her through the RLP innovation community pages.
Find out more: