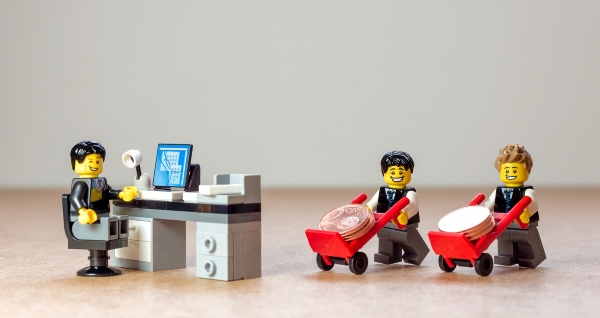 Collaborative investment: Improving compute capacity and resources for the research community and teaching and learning
The Research Lifecycle Programme's (RLP) 'compute and capacity project' aims to expand computational capacity and resources at the University to meet the current growing demand and to be competitive with other Russell Group institutions. This means investing money every year in compute resources such as the University's High Performance Computing, Graphic Processing Units and Virtual Machines. 
Earlier this year, several research teams came together to 'pool' their money, via Research IT, with funds from RLP to further invest in compute resources and capacity for the greater good of the University's research community.  
The RLP, the Faculty of Science and Engineering, and 20 research groups accumulated approximately £900,000 which was invested in more resources for the Computational Shared Facility (CSF). Specifically, this investment was split equally between: 
New Nvidia A100 Graphics Processing Units (GPUs) 
Further Central Processing Unit (CPU) compute nodes  
Although RLP and Research IT's principal role is to support research, this increase in investment means that Masters and Undergraduate students (from FSE) can also be supported in using the CSF for their computational work.  
For the research community, this investment means researchers can run more computational work and can run larger computations. This will particularly benefit groups who do research in, but not limited to, Artificial Intelligence (AI), machine learning, computational chemistry, chemical engineering, pharmacy and bioinformatics. With this increase in computational power, researchers can now get research done faster and attempt computational problems of a scale that previously exceeded our capabilities. 
Everyone in the research community can benefit from these new resources, even if their research group did not contribute towards the investment. Priority is given to the research groups and schools that have contributed towards the CSF, however when those groups aren't using the these resources, other research groups can make use of it.  
If you'd like to find out more about the CSF, you can visit the Research IT webpage, or contact the team: