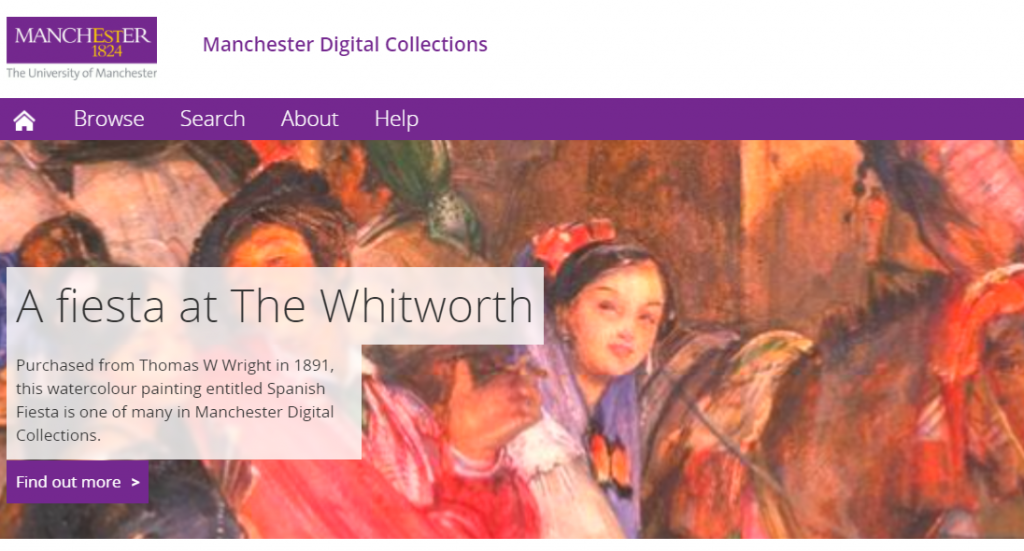 New look for the Manchester Digital Collections
The new landing page for the Manchester Digital Collections (MDC) has been launched and you can see it here https://www.digitalcollections.manchester.ac.uk/.
The new features include:
Banner
Designed so you can actually interact with our collections rather than be just a static picture or carousel. Four representative images have been coded directly into the homepage so each time you refresh the page you get a different one. The banners have a subtle zoom out animation but if you click on them you can also drag, move around and zoom just like in the main viewer.
Featured Items
Our featured items are our range of items that we are currently promoting. May be latest but as the numbers grow could just be relevant to the news, local exhibition etc.
Our Latest collections
This feature is fed directly from the system and shows the four latest collections added to the MDC.
Trending Collections:
Trending Collections are fed from the website activity data. This presents users with the items that are being viewed most in MDC today.
'Got some time?' and 'Intelligent Artwork'
Our 'Got some time?' feature is based on the size of the collection. It contains our largest collections to explore in more detail. And finally, our 'Intelligent artwork' feature contains items that AI has identified as particularly colourful.
Find out more: Visit the MDC website