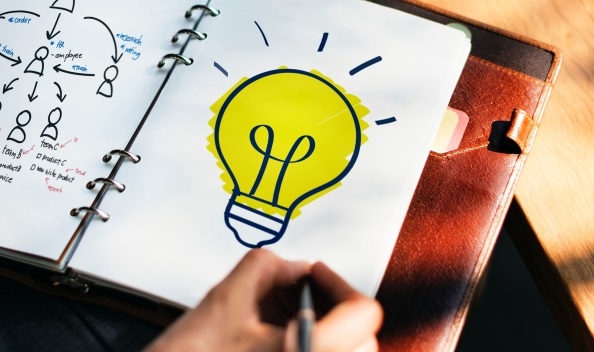 An insight into a secondment post within the Research Lifecycle Programme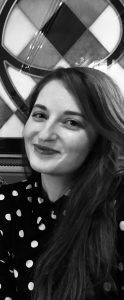 Uplifting research support through embracing new opportunities and change: An insight into a secondment post within the Research Lifecycle Programme.
Research Support Manager, Traceyanne Sinclair, gives her insight into taking a secondment role within the Research Costing Tool project. 
I joined the University back in 2008 as a medical receptionist. Over the past 12 years, I have been able to take on challenging roles and have become involved in different teams and areas of work within the University. I have done this by developing expertise within the research lifecycle, such as supporting researchers through key stages from publishing open access journals to supporting academics with costing their research grants. These skills allowed me to be open to taking opportunities when they have come my way and last year while working as a Research Support Officer (RSO) within the Faculty of Science and Engineering (FSE), I took the opportunity of an exciting secondment post to become involved in one of the Research Lifecycle Programme projects, Research Costing Tool (Project D). This project was created to implement a new costing tool at the University to support Research Services and Research Academics cost and model research grants in a more efficient and clear way. The current costing tool is very basic and is not innovative, requiring support staff to enter data in multiple systems. Alongside this, the current costing model doesn't allow academic access to the costing information directly. There are many improvements a new costing system can make to the research community and with research income being such an important revenue to the University; I was interested to see how this would be addressed.
I wanted to be part of this project as it involved feeding in to the development of the new costing tool as well as further developing my research support skillset, building on my Research Support Officer (RSO) experience and previous work history. I was delighted to gain the post and began work in July 2019. It was a bit daunting moving from FSE to working solely on a project but I was welcomed with open arms. The project had started in 2018 with a tender process, so I was coming in to it once the product had already been selected. This product wasn't the usual out-of-the-box solution, but was a minimum viable product. This meant it was more of a product in development which allowed the University, and therefore, the project team, to have more control over the design. This excited me as I had experienced the limitations of the existing costing tool and hoped I would be able to feed in to the development of the new one and improve the current processes.
This secondment post, so far, has required me to facilitate meetings with Research Services staff and capture existing costing workflows to map them to new processes. I have networked with a range of University staff from different departments as well as Leadership groups. This has been extremely beneficial: I have had an opportunity to gain more of a high-level understanding of University structures and awareness of good examples of successful University projects. I have improved my problem-solving skills and when coming up against challenges I have been able to devise solutions to resolve them. The project team faced a challenge with mapping all required fields from the current system to the new solution and I was able to devise a strategy to work through the two systems and log existing functionality and match it with the current tools solution. This allowed us to capture any gaps and provide a case for new functionality, ensuring that vital costing elements were included within the new system.
Secondments can sometimes be short and usually have a fixed end date, so I was keen to make the most of this development opportunity. I have volunteered myself to develop the training and communication plan for the project. I have experience of providing training while working at the Library in Open Access, so thought this would be a great opportunity to develop these skills. The secondment so far has been really challenging, but in a good way. I hope I can prove to myself that I am capable of adapting to change, and have a positive impact on changes at the University.
On a personal note, I have felt very valued by the project team and it has been a really wonderful experience to work with such great people. Once this dreadful lockdown eases and more project opportunities become available, I would definitely encourage anyone thinking about applying for a secondment to go for it. If it's either part of the Research Lifecycle Programme or elsewhere within the University, they offer invaluable ways to develop skills, network with new people within the Institution and become involved in something really interesting and different from the day job. Take the plunge; you've got nothing to lose. I did and I feel like I am a better UoM staff member for it.