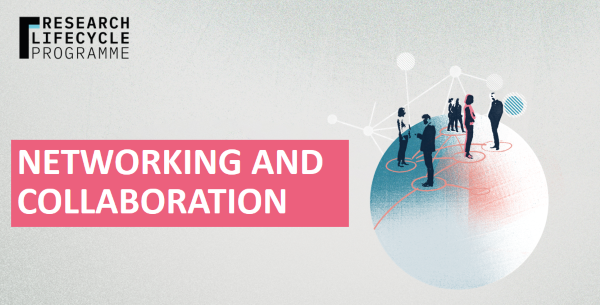 Open workshops: Support for Research Networking and Collaboration
The Research Lifecycle Programme (RLP) is investing in systems and tools to support research networking and collaboration. The programme team are keen to get input from academic staff, early career researchers, and PS staff who support research communities to help shape the future of networking and collaboration. Four workshops will be held to have your say and you are welcome to attend any that is convenient for you.
Please see the below links to register for one of the events. There is also an option to submit ideas if you are unable to attend.
Attendees will be asked to submit ideas before the workshop via a website called Well Sorted (up until Monday 20 April) and once ideas are collected, will be asked to organise / prioritise ideas (up until Monday 4 May). This will form the structure of the discussions at the workshops.
Please note: These workshops will take place online, via Zoom.  
If you have any queries, please contact rlp@manchester.ac.uk.