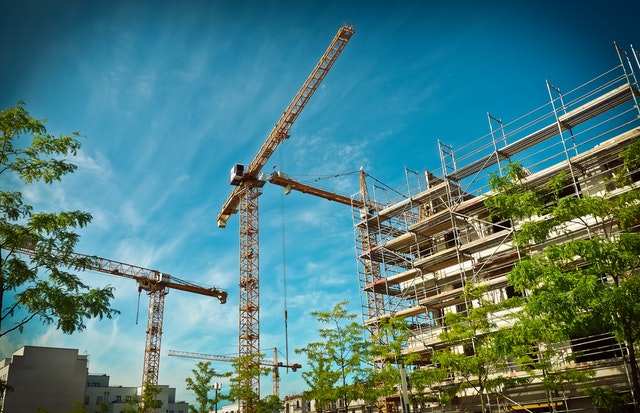 Newsletter: Investments, developments, community engagement and a new website
We have plenty of news for you in this week's issue, including a message from another new colleague, news about increased compute capability, developing a community of practise and our new website.
Investments in the Computational Shared Facility for High Performance Compute investments (Change Project Z)
Investments have been implemented as part of our project focusing on replacing the University's High Performance Compute resources. As a result, we can now announce that 4,096 cores will be in production, in the week commencing Monday 18 March.
This increased compute capability is a valuable asset in our support of more ambitious research projects in the future.
See our newsletter from 19 February for recent examples how researchers may use this resource.
Professional Services for Research (Project B) – Developing a Community of Practice
Over the coming months, the Professional Services for Research project will be working with Research Software Engineers, from within Research IT and across the University, to develop a community of practice, a competency framework and provide a better understanding of ways to improve the professional development of staff supporting research. We will work on clarifying and improving our understanding and definition of research support professions.
These initiatives will be aligned with the objectives of the Research Software Engineers Association.
If you would like to know more or want to discuss the identification of specific Research Support profession, please contact the project's manager Caroline Hargreaves.
Improving Research Community Engagement with Fiona Treacy
A few words from our new colleague Fiona Treacy: "I joined The University of Manchester on 11 March and have taken on the role of Research Community Engagement Officer. My focus in this role will be to deliver clear engagement and communications plans and to coordinate engagement activities to support the delivery of the Research Lifecycle Programme. Prior to joining the University, I worked in the automotive industry with Bentley Motors in the employee engagement team, where my role was to design and implement engagement activities to support a cultural transformation programme, working with all levels across the organisation from Members of Board to staff. I am very excited to be involved in the Research Lifecycle Programme and hope to meet the project owners and research communities across different faculties over the next few weeks. If you want to initiate an engagement activity with the RLP, contact me here."
Our new website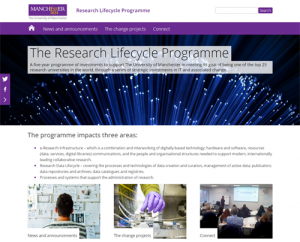 Finally, we are happy to announce the launch of our new website. This site is a complete rebranding of our online presence, as well as rendering information about the programme more accessible to external viewers.
Within the site is a comprehensive list of all the change projects that constitute the Research Lifecycle Programme, as well as contact details for all the project managers. We have also provided a one-page summary of the programme's intentions and focuses to help people understand the programme's work more clearly.