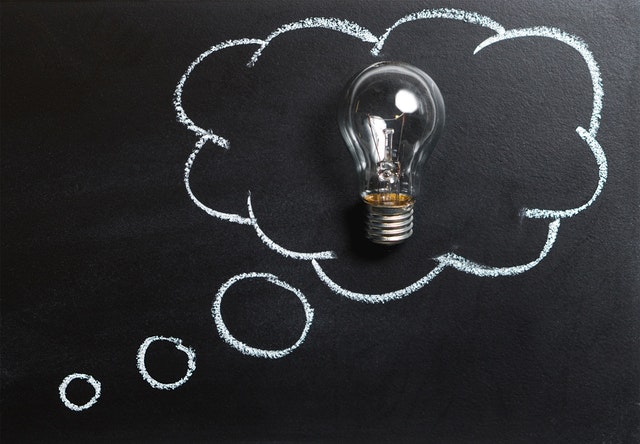 Newsletter: Background work, IT Services and our next event
There are just two weeks to go before our next open house event on Wednesday 13 June, to which anyone with an interest in research is invited
Even if you've been to one of our events before, we recommend you still attend, as you will find out more about our proposals for the direction of the programme. We hope to see you there!
Background work
Since the previous issue of the newsletter, work on the programme's options and priorities has been intense.
While it may appear that there's not been a great deal of information coming from the team, there's been a significant amount of work going on in the background, and we're looking forward to sharing our plans with you as soon as we can, to give you an idea of what the next few years may bring.
In the meantime, here's a small selection of some of the activities which have been happening over the past couple of weeks:
The Research IT Strategic Change Management committee have had additional meetings to review the options, including feedback from University researchers
The programme team met with the University's Senior Leadership Team to discuss these options
The business case is being written and will go through a number of channels before being submitted to the Change and IT Process Subcommittee for approval.
We should have more information for you at our event on 13 June.
---
Thought Exchange for IT Services
As previously mentioned, The Thought Exchange survey generated some feedback from the research community which were not specifically related to research. (More reading: Newsletter 5 and Newsletter 6 )
Many of these comments were general thoughts about various University issues, such as executive decision making, strategy and the computing infrastructure. Out of 1,077 thoughts, 261 were about general IT Services (ITS) topics such as email, purchasing, and the network.
IT Services breakdown of Thoughts: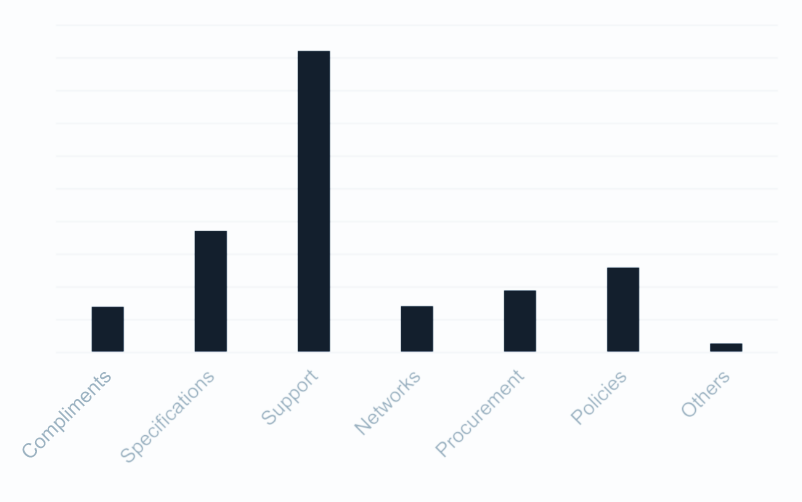 Specifications – The 'what' of procurement
Procurement – The 'how' of procurement
Policies – eg admin rights
Others are media services or estates se
Comments have been passed on to the IT Services Leadership Team for their attention and action. Many of the issues identified are known to IT Services, and there are already several initiatives to address these concerns, such as:
Purchasing IT equipment
The process and experience of purchasing IT equipment has been significantly improved; you can now expect a much shorter order and delivery turnaround time. This work continues with further improvements due to be implemented and we encourage anyone who requires information about a specific request to chase it up for an update on progress.
IT Modernisation Programme
To uplift the performance of IT Services, a program of modernisation is being undertaken which will:
Realign and organise IT Services in a way that allows it to quickly respond to changing University demand without compromising ways of working, service delivery, allotted budgets or standard procedures.
Take advantage of current and future technology innovation, to improve ways of working and service delivery while reducing costs.
Clearly articulate the cost of technology services within the University, so informed choices can be made about future investment or the impact of macro-environmental factors, eg fluctuating student numbers, estates footprint, or increased online learning demand.
Within the scope of the Modernisation Programme a number of improvements are being delivered which include changes to the Network and the End User Computing environment.
What is happening with the Network?
The University is looking to improve network access for our staff and students
There are three priorities for the upgrade to the network
1. Cost efficiency; for example – buildings due to close will not require new networks.
2. Improving End-User Experience; use your computers around the University without needing to register another IP address
3. Wireless First; adopting Wi-Fi by default, although wired access will be provided where appropriate.
What is happening with the End User Computing environment?
The University is seeking to establish an efficient, stable, scalable and flexible End User Computing (EUC) environment. This will include the implementation of Windows 10, Office 365 and virtualisation. The University is also seeking to modernise and rationalise EUC services to increase efficiency and reduce operating costs.
One of the mechanisms of ensuring IT Services responds to user demands is through the Service Delivery Steering Group composed of IT Services managers and Directors of Faculty Operations (DoFOs). If you have an IT related thought for improvement or unresolved issue, these can be raised and escalated via your DoFO.
---
An invitation to our next event
As mentioned above, we've gathered a great deal of information from surveys, workshops and other events with our research community.
Find out more about our proposals for the direction of the programme at our next open house event between 12.30pm and 1.30pm on Wednesday 13 June in Room 1.34, Simon Building.
As before, anyone involved in research at the University is welcome to attend: