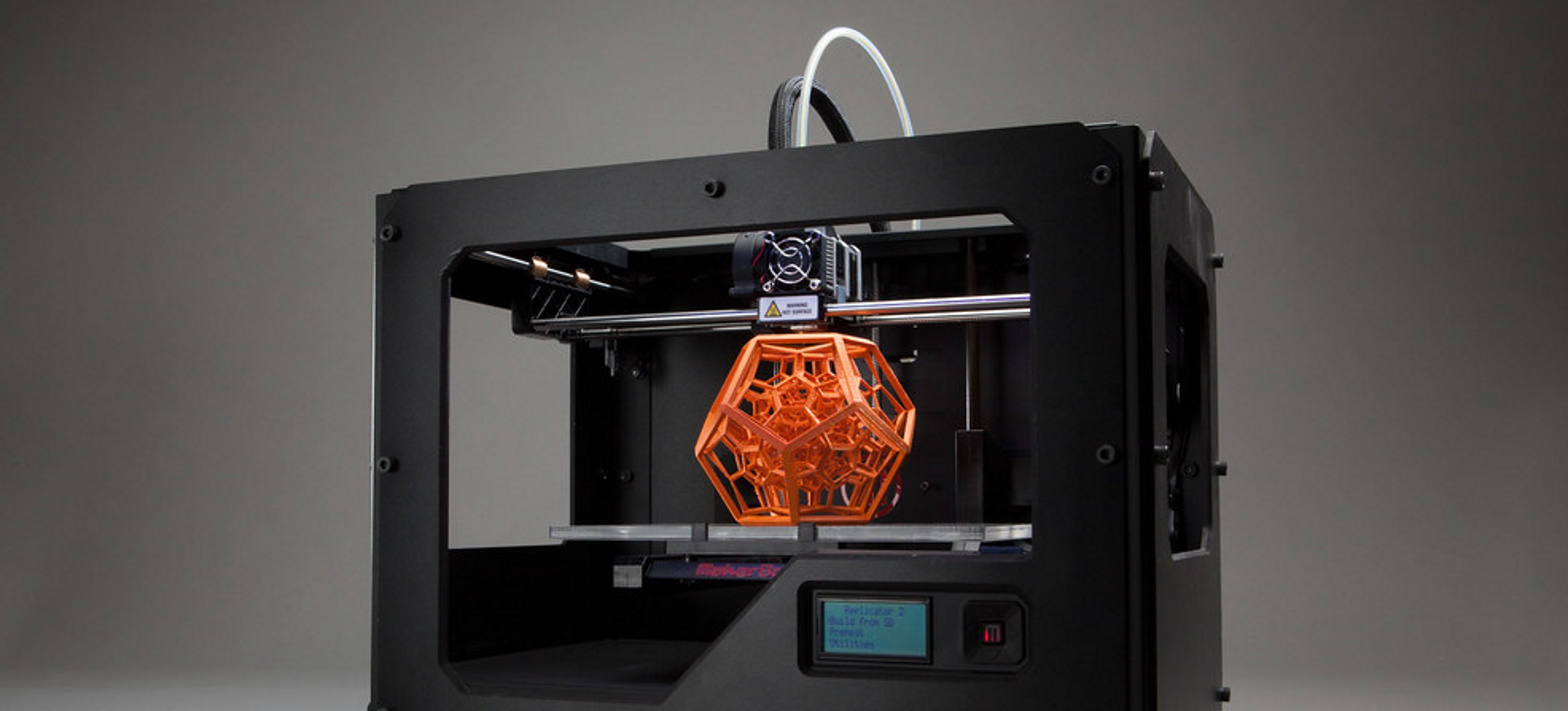 Additive Manufacturing Innovation Club
Club Lead: Dr Wajira Mirihanage
The Additive Manufacturing innovation club aims to meet monthly to allow staff and researchers to meet and network with people who have similar technology / research interests.
The purpose of Additive Manufacturing club activity is to allow UoM researchers to:
Present their research and discuss sticking points that the community may be able to help them with
Find new collaboration partners from across the University
Ask questions within the community so that members can share experience/ideas to save time
Share ideas on funding calls that are relevant to the community
Share equipment (if free) and resources
Discuss technology/methodology advances and provide advice on what to/not to buy
Advertise talks that may be of interest to the community & widen participation across campus.
For any queries or further information, please contact digitalfutures@manchester.ac.uk
If you are interested in this community, you may also be interested in Digital Futures, the University's interdisciplinary network operating across the whole range of the University's digital research. Digital Futures brings together over 1400 researchers from different disciplines across all three of the University's faculties into multidisciplinary communities to tackle important research problems, build critical mass in new and emerging research areas and to work with external stakeholders to support Greater Manchester's ambitions as a leading digital city.
——————————————————————————————————————————–
Past Events
CaDiR / Innovation Clubs Showcase event:
The CaDiR / Innovation Clubs Showcase Event took place on 10th November 2021. Watch the video below for an overview of the Additive Manufacturing Club and a summary of projects, facilities and potential collaboration opportunities between the club and Digital Futures themes.
Highlights from the May community meeting:
This month there was no speaker, but the meeting was used as an open forum for the community to discuss various topics. Some of these included:
The possibility of the Innovation Communities keeping in touch online via Microsoft Teams when it is rolled out
New facilities for Additive Manufacturing and Imaging being developed at the Henry Royce Institute
Recycling waste materials from printers
A short update on the Innovation Community Research Fund competition
A repository of the community's Additive Manufacturing research interests along with equipment they use, where it is located and accessibility. This would allow the exchange of knowledge and techniques throughout the community. It was agreed that a survey would be sent to the community to build this register of interests and equipment.
March community meeting:
Professor Silvia Massini, from the Innovation and Management Division in AMBS gave a very interesting presentation on the Social Sciences perspective on Additive Manufacturing. You can see her slides below.
Professor Massini discussed:
The impact of AM on employment and the effect of digital technologies as a whole on future development in manufacturing.
How companies will use AM to drive innovation and how this may impact the demographics of the workforce
How AM will alter the occupation composition in companies and subsequently lead to a changing occupations within the supply chain
The contrast between the use of open source and open innovation in leading innovative expansion of technologies
How the expansion and increased use of AM technologies will influence the Global Value Chain (GVC) in respect to possible benefits in the domestic/local value chain
The recent expansion of patent applications in AM associated with early patents lapsing
The relative value of investment in AM technology from companies and venture capitalists
February community meeting:
Topics discussed:
Opportunities coming up that may be of interest:
UoM's online presence for additive manufacturing:

When doing a google search on 'top UK universities in additive manufacturing', UoM is not featured at all on the first page. Similarly, when you google 'additive manufacturing Manchester' not much appears, other than some PhD opportunities.
When you look for additive manufacturing on UoM's main webpage, it is hidden and you have to go through a number of clicks before finding it, and then it doesn't show the breadth of interest.
The group discussed how we increase our online presence and communicate more about what we do in additive manufacturing research at the University to allow external entities to see what we have to offer.
The group agreed to send information of the research they are aware of in additive manufacturing at UoM plus any ideas of how we can increase our online presence to innovation@manchester.ac.uk. This information will be collated together and be a discussion point for the next additive manufacturing innovation community meeting on Wednesday 4 March.

We already have a talk from Silvia Massini (AMBS) planned for the next meeting but welcome any suggestions for contributions and discussion points.
Additive Manufacturing Innovation Community meeting at The University of Manchester, 18 July 2019
We invited current users and interested researchers to a meeting to discuss the use additive manufacturing in research across the University. The idea of the community is to share experiences and common interests and discuss ways in which we can work together to better use available resources and generate a multi-disciplinary community that can collaborate internally to then apply for research funding collectively.
60 participants from across the university expressed an interest in the meeting and we had 30 attend on the day with representatives from all three faculties and other departments. The meeting was structured to start with an ice-breaker lunch. This was followed by a brief introduction to the Research Lifecycle Programme from Kamie Kitmitto, followed by presentations and discussion. You can visit our Podcast of the event to catch up on the presentations and discussion (presentation timings are in brackets).
Opening Address (0:00-04:50) 
Kamie Kitmitto (RLP)
Industry 4.0 (04:51-16:39)
Shaden Jaradat, FSE
3D Printing in the Professional Services (16:40-28:13)
Stuart Philipson, IT Services
3D Printing for personalised non-invasive bioelectronics (28:14-36:00) 
Christopher Beach, MACE
MACE Lab Research Projects (36:01-59:43)
Cian Vyas, MACE
Multiple Material SLM for Additive Manufacturing (not podcast)
Lin Li, MACE
Some of this presentation can be found on Youtube: https://youtu.be/TtY5nPqMvqU
After the presentations, discussion on the range of 3D printing available around the University was discussed along with how to access these facilities for researchers who would like to get involved. This can be listened to on the podcast (59:44 minutes onwards).